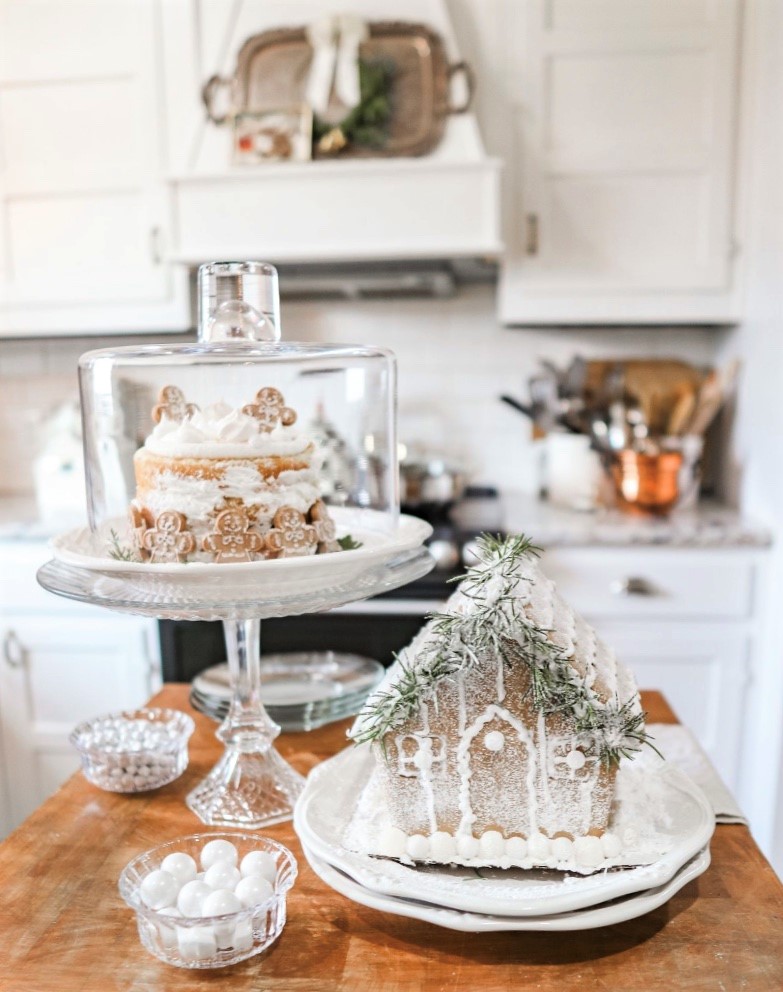 Want to host the perfect gingerbread decorating party? I can help. Decorating gingerbread houses is a family tradition in our house every year. I can't even count how many I have hosted. This is a fun party for all ages. Here are a few tips I have learned through the years.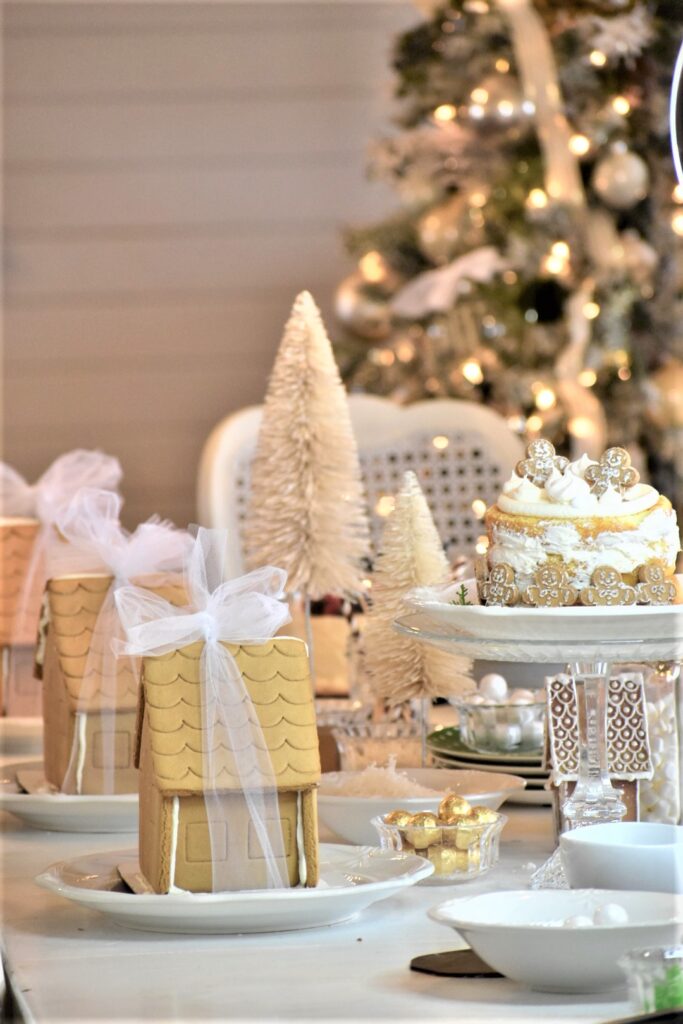 The secret to hosting a stress free party is all in the prep work. Assemble your houses the day before. These little houses are difficult to build, so it's best to have them ready to go when your guests arrive. You can really make it easy and purchase them already assembled. I found these this year, and it was amazing to be able to skip the assembly.
https://www.target.com/p/pre-built-gingerbread-house-with-icing-wondershop-8482/-/A-52585342?ref=tgt_adv_XS000000&AFID=google_pla_df&fndsrc=tgtao&DFA=71700000012732781&CPNG=PLA_Grocery%2BShopping_Local&adgroup=SC_Grocery&LID=700000001170770pgs&LNM=PRODUCT_GROUP&network=g&device=c&location=9026842&targetid=pla-650518421249&ds_rl=1246978&ds_rl=1248099&gclid=Cj0KCQiAw_H-BRD-ARIsALQE_2OeXu2jczlVjLWK52fg_mAHNcp1SsEnPiPx8o4UT7OteYCj2zVLJagaAuMYEALw_wcB&gclsrc=aw.ds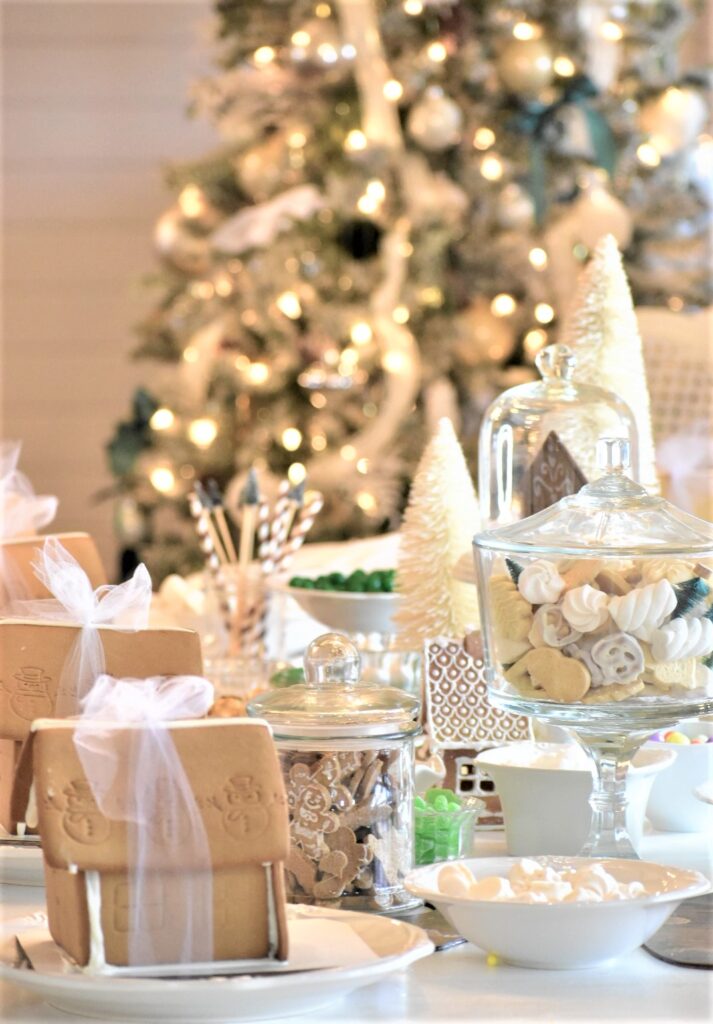 Buy extra candy, icing, and decorations. You can also ask your guests to bring a bag of candy to share. The boxes will come with some but it is never enough. Here is a list of ideas that are on my table every year:
coconut flakes
marshmallows
white chocolate chips
green apple rings
red hots
peppermints
gumdrops
and new this year I added some fresh rosemary.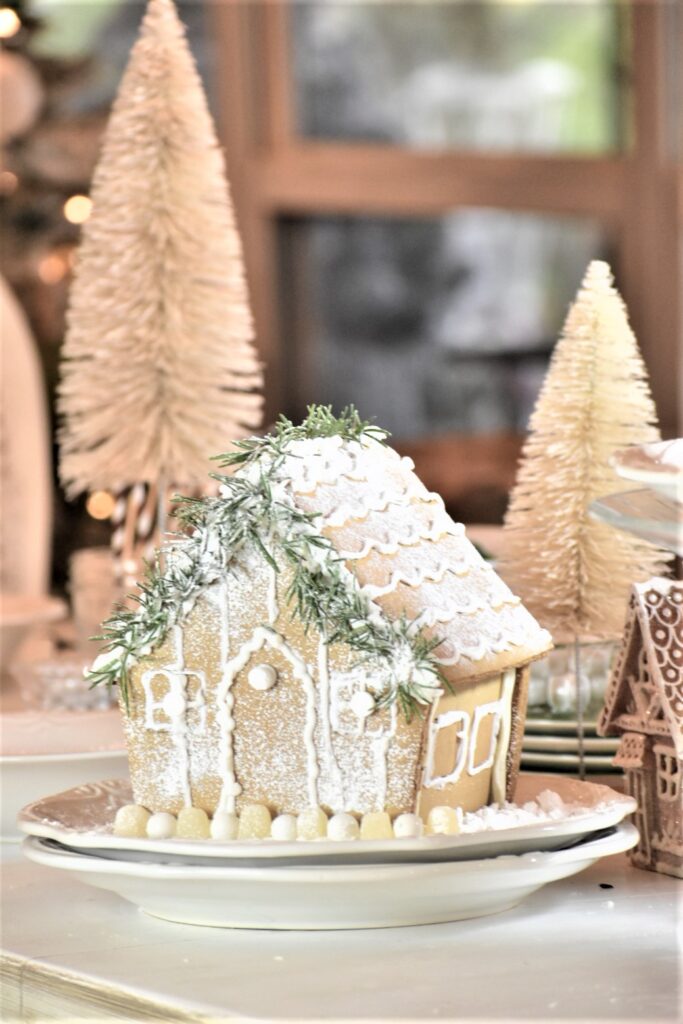 No need to worry about a centerpiece for this party, the candy takes up so much room and is so pretty that you don't need anything else.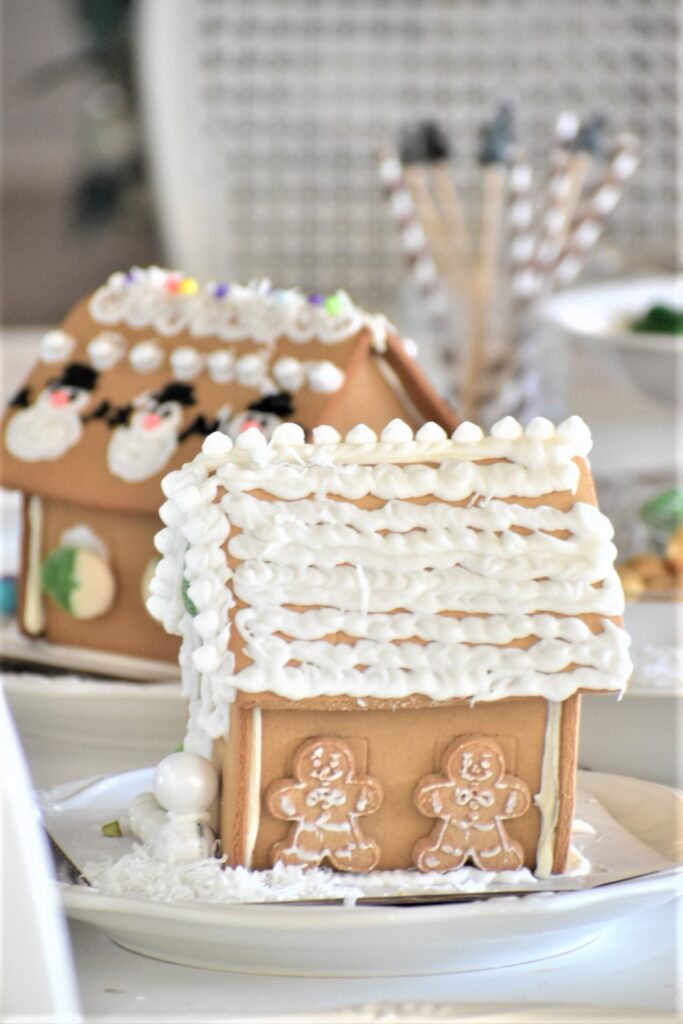 Make sure to plan a lunch, or snack for everyone. That way you wont need to worry about everyone eating all the candy and decor.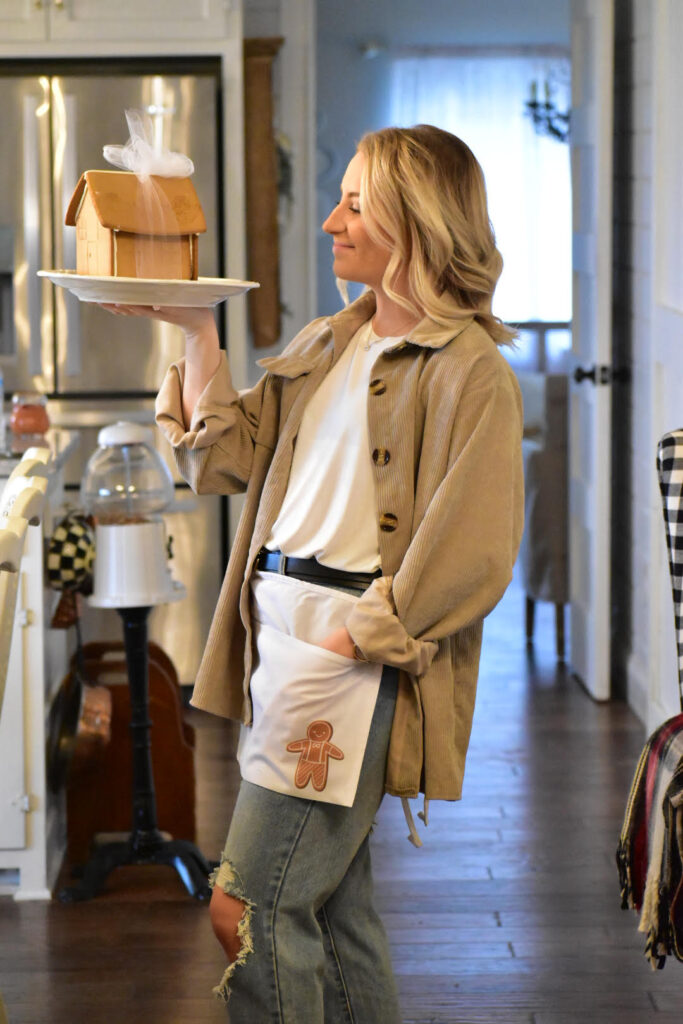 Provide, aprons for your guest. It makes it fun for pictures and is nice to not need to worry about making a mess. I ordered these and decorated them myself. https://www.amazon.com/Utopia-Wear-Waitress-Aprons-Kitchen/dp/B07NWPNBT8/ref=sr_1_7?dchild=1&keywords=white+half+aprons+bulk&qid=1608353075&sr=8-7
I hope these tips and ideas will inspire you to have few friends over to decorate your own house. If your all adults be sure to check out my spiked cocoa recipe to serve for a little extra fun. https://mylittlewhitebarn.com/creamy-spiked-hot-cocoa/
xoxo